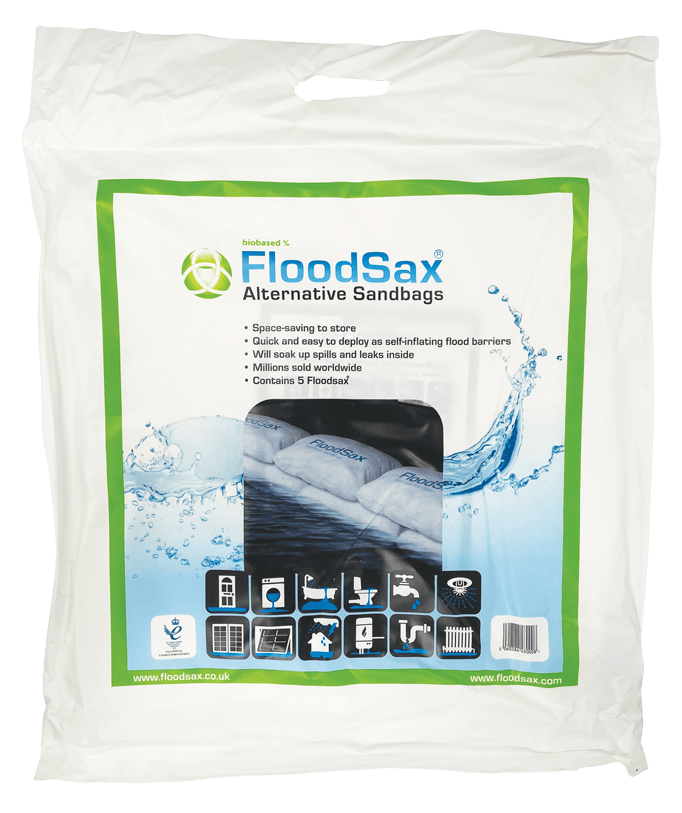 FloodSax®, The Innovative Self-inflating Flood Defence System.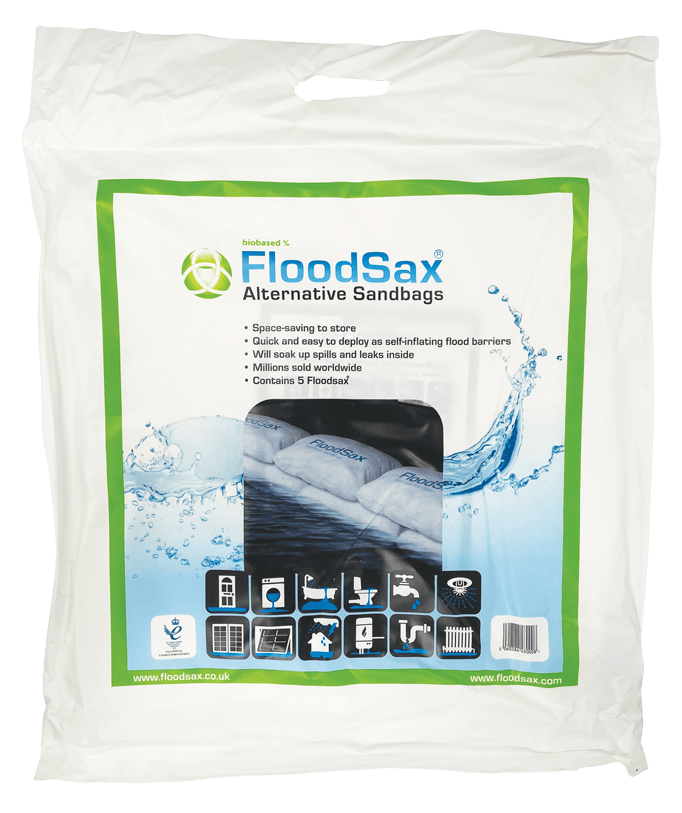 FloodSax® are a lightweight, flat, absorbent product which can be hydrated on-site to 20 kilos to mitigate against commercial and residential flooding.
They are designed to mould into doorways to keep floodwater out.
Lightweight, portable and quick to deploy
Self-contained
Super absorbent – allows liquid in and keeps it in
5 year shelf life
96% biodegradable by weight
The absorbent technology within FloodSax® means they are as useful in their 'dry' state as they are when soaked in water to turn them into alternative sandbags.

FloodSax® resemble large pillowcases before they come into contact with water and are ultra-thin which means they can be slipped into the most inaccessible places around homes and businesses to soak up water.
FloodSax® store neatly away in boxes of 20 so can be easily stored.